This post may contain affiliate links.
I've always had a love for reading, I could live at a library given the chance. Unfortunately, during the school year my classes and other required reading often gets in the way of being able to read for fun. This summer I want to take full advantage of having a little more free time and knock out some of the books I've been dying to read.
Curious what's on my reading list this summer? Read on.
---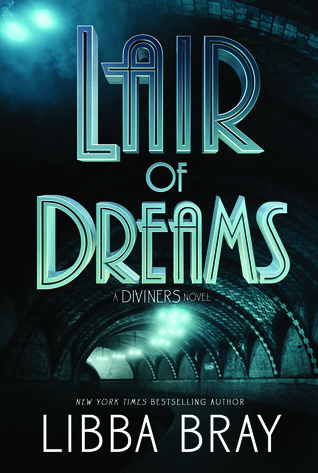 This may be cheating.. but I've already started this one. I got this book for Christmas this year and have barely had time to make a dent in it due to school work. Libba Bray is my all time favorite author (if you've never read A Great and Terrible Beauty put this down right now and go do that, seriously) and the first book, Diviners, was so great I've been going crazy not being able to read this one.
"After a supernatural showdown with a serial killer, Evie O'Neill has outed herself as a Diviner. With her uncanny ability to read people's secrets, she's become a media darling, earning the title "America's Sweetheart Seer." Everyone's in love with the city's newest It Girl…everyone except the other Diviners."

via GoodReads
---
If Libba Bray is my favorite author of all time, Sarah Dessen is a super close second. I have 11/12 of her book, this one being the 12th. Everything she writes is pure gold in my eyes and I have high expectations for this one as well. Want to get into her books but not sure where to start? Start with The Truth About Forever or This Lullaby, my all time favorites.
"Peyton, Sydney's charismatic older brother, has always been the star of the family, receiving the lion's share of their parents' attention and—lately—concern. When Peyton's increasingly reckless behavior culminates in an accident, a drunk driving conviction, and a jail sentence, Sydney is cast adrift, searching for her place in the family and the world. When everyone else is so worried about Peyton, is she the only one concerned about the victim of the accident?"

via GoodReads
---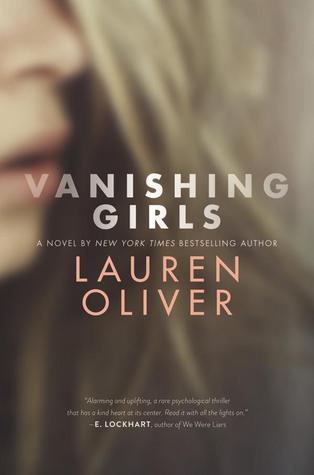 Another author who's previous works I've fallen in love with, Lauren Oliver's book Before I Fall is riveting and entertaining. I've heard some high praises about Vanishing Girls and I'm excited to check it out for myself.
"Dara and Nick used to be inseparable, but that was before the accident that left Dara's beautiful face scarred and the two sisters totally estranged. When Dara vanishes on her birthday, Nick thinks Dara is just playing around. But another girl, nine-year-old Madeline Snow, has vanished, too, and Nick becomes increasingly convinced that the two disappearances are linked. Now Nick has to find her sister, before it's too late."

via GoodReads
---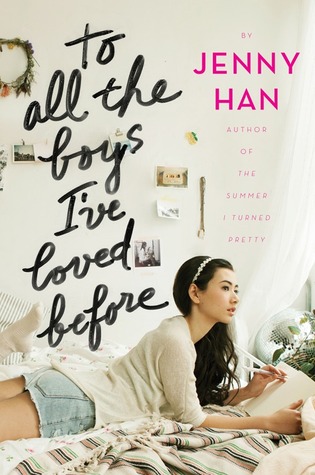 I've heard nothing but rave reviews about this entire series, but never have found the motivation to check it out for myself. While the book seems a bit childish for me, I'm pretty excited to see if it lives up to the hype.
"To All the Boys I've Loved Before is the story of Lara Jean, who has never openly admitted her crushes, but instead wrote each boy a letter about how she felt, sealed it, and hid it in a box under her bed. But one day Lara Jean discovers that somehow her secret box of letters has been mailed, causing all her crushes from her past to confront her about the letters: her first kiss, the boy from summer camp, even her sister's ex-boyfriend, Josh. As she learns to deal with her past loves face to face, Lara Jean discovers that something good may come out of these letters after all."

via GoodReads
---
5. Red Queen – Victoria Aveyard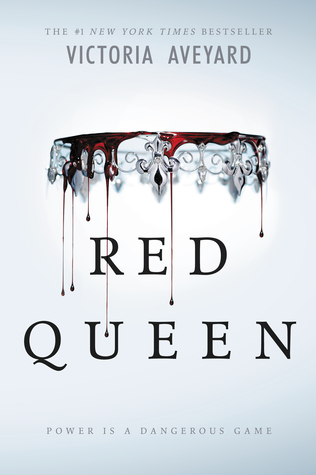 I'll be honest here, I ran out of ideas for books to read and went searching on Pinterest for ideas. One book that came up over and over again was this one, Red Queen. After reading the synopsis it looks like something I might be interested in, so I'm totally open to check it out!
"This is a world divided by blood – red or silver.

The Reds are commoners, ruled by a Silver elite in possession of god-like superpowers. And to Mare Barrow, a seventeen-year-old Red girl from the poverty-stricken Stilts, it seems like nothing will ever change.

That is, until she finds herself working in the Silver Palace. Here, surrounded by the people she hates the most, Mare discovers that, despite her red blood, she possesses a deadly power of her own. One that threatens to destroy the balance of power."

via GoodReads
---
Do you have any reading suggestions? Let me know below and I might pick them up! 
---