From homesickness and making new friends to roommate quarrels and overwhelm from school work: your first year of college can be a crazy combo of ups and downs. Your first week isn't any different. I've partnered up with Bed Bath & Beyond to bring to you some of my favorite college dorm room essentials to get you through some of the struggles you may encounter in your first week at school.
---
1. Homesickness

For many college students, moving into your dorm will be the first time that you move out of your house and away from your family. This can quickly lead to homesickness which can negatively affect your college experience. It's important to incorporate some simple comfort pieces that remind you of home and make you feel relaxed into your new dorm.
A Warm Fuzzy Blanket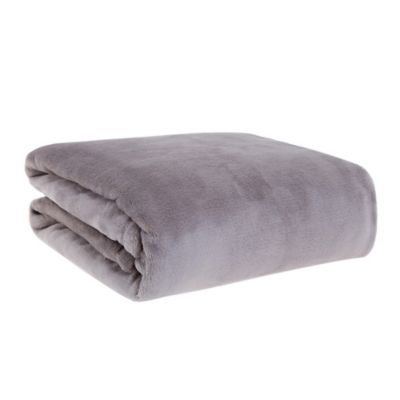 Nothing says comfort like wrapping yourself in a super soft blanket. Get a color that compliments your dorm bedding and leave it out all year. Even in the warmer months you never know when you're going to want the feel of a warm hug!
Pro tip: Get the largest blanket you can find. Even if you have a Twin sized bed, get a Queen or King sized blanket if you can. If you're in a relationship this makes it impossible for your SO to steal all the covers, and if you're not this allows for maximum cocooning in the blanket.
Extra pro tip: Before you leave for school, wash and dry your blanket at home using the same detergent and fabric softener that your family uses. That way when you are feeling extra home sick your blanket will even smell like home.
Fragrance Sachets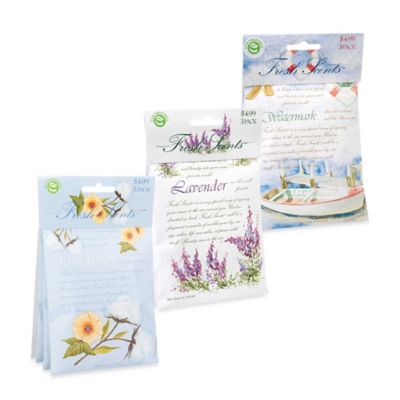 Your dorm room might not smell bad.. but it won't smell like home, at least right away. To me, scents are greatly attached to places, people, moments, and moods. When I'm feeling down, the smell of fresh baked cookies perks me up just as much as eating one.
There are so many options to add great scents to your room: plug ins, diffuser sticks, essential oils, room sprays, and so much more. My favorite right now has to be sachets. I got one from Bed Bath & Beyond the other day that has 3 sachets. I'm saving the other two for when I move into my dorm next month, but I put one in my car and ohmygosh it smells amazing. I wish I knew about these last year when my roommate had a dog!
Other Ideas:
Your favorite stuffed animal, a nice pair of headphones to listen to some calming music or watch a nice movie, a back-rest pillow, and a book of your family's favorite recipes.
---
2. Roommate Quarrels
Moving to college can be a difficult process: many students who have lived in their own bedroom most of their lives are suddenly sharing small cramped rooms with one to three new people. This can create tension really easily. You probably have heard it before, but I'll say it again: Your roommates do not have to be your best friends, but you do have to tolerate each other.
Communal Bulletin Board / Dry Erase Board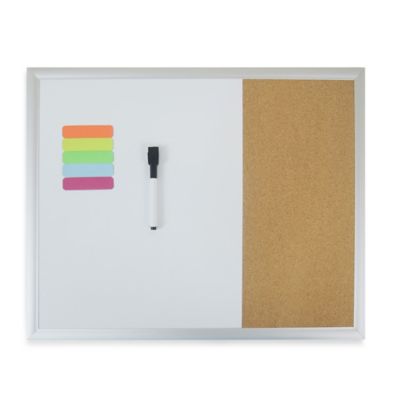 Chores suck, but it's definitely better to get that all settled and decided before it becomes an issue. Create a simple roommate chore chart with your roommates within the first week to get everyone on the same page right away. Using a communal bulletin or dry erase board gives you a great place to post it along with any other notes or grocery lists. This "command center" or "message center" is a great way to keep in contact with your roommates even when they have busy schedules.
Other Ideas:
Make a roommate contract and learn how to be a good roommate yourself.
RELATED: Listen to this episode of my podcast, The Quarter Life Crisis Club, on moving out on your own!
---
3. Hygiene
Your first week in college you will be meeting a load of new people. You'll be having people over in your room to hangout, you'll be going on adventures, participating in orientation activities, and getting used to living on your own. You will want to make sure that you not only look your best, but that you feel your best and that you room looks presentable to have people over.
Laundry Hamper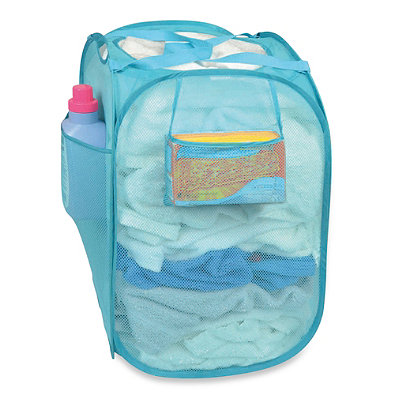 Even though you may not need to actually wash your laundry the first week, you do need a place to put all your dirty clothes so that they aren't all over the floor. This will also help with roommate problems, when your roommate doesn't have to step over your dirty clothes to get to their bed each day. You'll be thankful when you have people over that your dirty socks aren't scattered all over the room.
Pro tip: Before you go to college, learn how to do your own laundry. You'd be surprised by the amount of students who don't know how to do wash their own clothes before they get to school!
Light Up Personal Mirror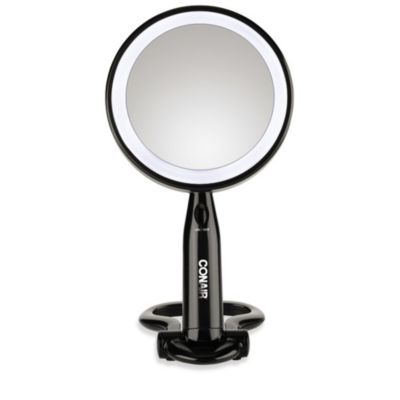 Some dorms are suite style so you have a personal bathroom connected to your room, but most dorms have communal bathrooms that you share with the rest of your floor. Some days you just might not want to go all the way down the hall to fix your eyeliner. I personally love wearing makeup, and I like being able to put it on from the comfort of my own room so I can take my time. This mirror is the perfect size to keep on my desk so I can use it as a vanity in the morning before I head out for my day.
Shower Necessities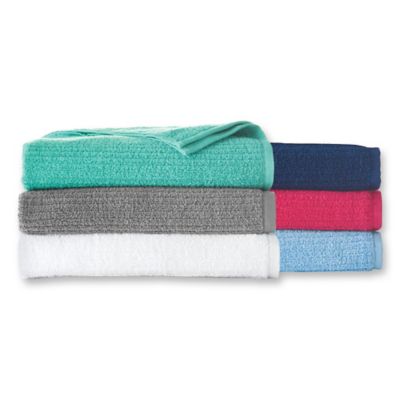 If your dorm has a communal bathroom that you share with your floor, make sure you have a shower caddy to carry your items with you back and forth. Even if you have your own bathroom you will need to have a personal bath towel. This one, that I found at Bed Bath & Beyond, is a quick dry towel that is so soft it also feels like a nice warm hug.
Other Ideas:
Your favorite face wash, a nice new hairbrush, cleaning supplies, paper towels, and laundry detergent pods.
---
4. School Work & Schedule Overwhelm
Between orientation, club sign ups, new friends, new cities to explore, and new classes… there's a lot to organize.
I could go on and on about the reasons why you need to get a planner to help organize your life but that would take a whole new post entirely. Just trust me on this: you need to get organized in college even if you never were before.
Dry Erase Calendar
Simple and inexpensive way to get organized? Get a dry erase board. You can get a plain one and use it to make a running to-do list or a monthly or even weekly calendar one to keep track of your assignments or meetings.
Pro tip: Don't forget extra colorful markers! If you get a magnetic board don't forget some super cute magnets so you can attach things to it like lists.
Other Ideas:
A planner and Google Calendar.
---
College can be expensive, I get it. Tuition, room, board, and textbooks, adding dorm decor on top of it all can seem overwhelming. Bed Bath & Beyond is a fantastic place to get all your college essentials because of their everyday low prices. Want an even bigger discount? Click here to sign up for their college e-mails to get alerts of special offers, plus new subscribers get 20% off one item in store. Every product in this post is from Bed Bath & Beyond.
Going to school out of state or out of town? Bed Bath & Beyond has some great programs to help you out: "Pack & Hold" and "Shop Now, Ship Later."
Pack & Hold is a free in-store service where you go to your local Bed Bath & Beyond store, pick out everything you need, and then later you can pick it up at a store closer to your school.
Shop Now, Ship Later is a similar program for online purchases. This program allows you to finish your shopping early and choose a shipping date closer to your move in date so that you can get your items delivered to your campus mail address once you move in. Note: This program is only available through October 3rd and all items need to be purchased from the "Shop for College" tab online.
---
What are some of your must-have dorm room essentials?
---
---
College Dorm Room: First Week Essentials